Cases
Ardo - The Rootbox
Year

2022

Target audience

Corporate - Experience centers

The challenge

To immerse visitors at Ardo into the company's history and its products right from the very first moment.

The result

An interactive experience center in the lobby of the office with a large video wall, various audio devices, 3D objects, ...
Ardo is a global producer of fresh frozen vegetables, herbs and fruit. This family business is based in Ardooie and approached us during the construction of their headquarters.
The aim was to immerse customers, partners, colleagues, etc. in the world of Ardo from the very first moment. We decided to do this by creating an interactive experience center in the lobby of the office. Visitors learn more about the company's family history and discover how the products are harvested.
The experience center is equipped with a large video wall and several interactive screens. Next to one of the touch screens there are 3D objects that tell you more about Ardo's products. When you put an object on the screen, specific information appears where you can scroll or swipe through. Underneath each 3D object there is different content that you can activate yourself.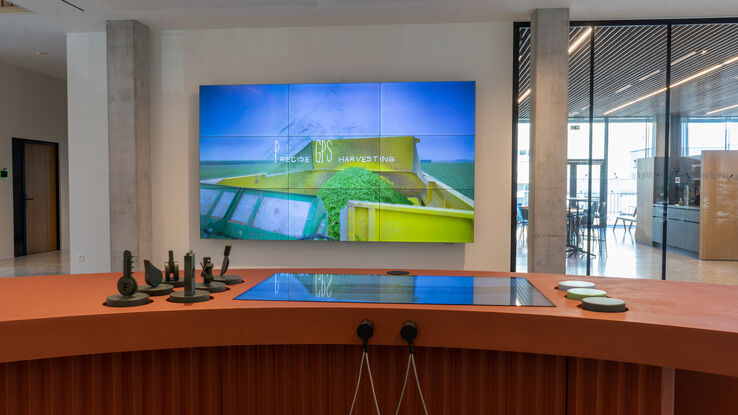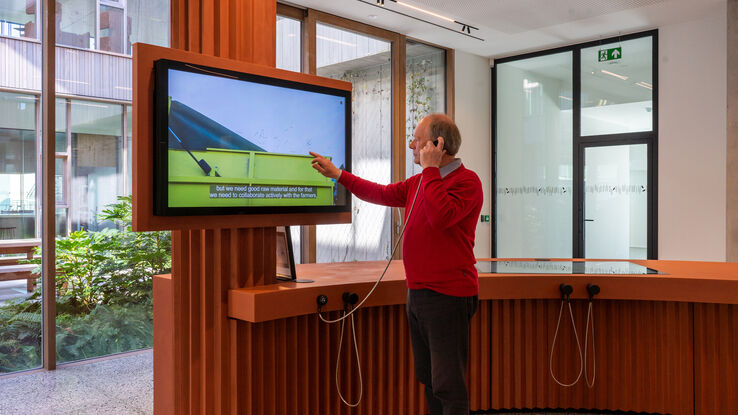 Besides, there are two audio devices near each touchscreen, so employees or other visitors don't get disturbed by the audio. All the pictures, videos and interactive maps are controlled via the software platform Xperify. On the same platform, the employees of Ardo can add or change the content themselves.