Cases
Orange Cyberdefense
Year

2021

Target audience

Corporate - Experience centers

The challenge

To communicate relatively complex material clearly to a wide audience.

The result

A real-life simulation of a cyber attack with multiple scenarios.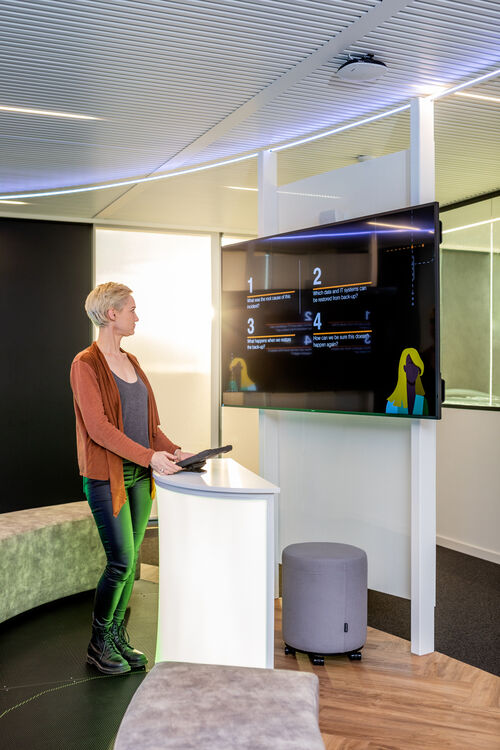 At Orange Cyberdefense's Cyber Experience Centre, we simulate a real-life cyber attack. The team behind Orange Cyberdefense can control the entire tour themselves and decide which content is shown. The info changes depending on the company; visitors get specific multiple-choice questions via a tablet. This allows them to discover how best to react in certain critical situations.
The entire experience is driven by our software platform Xperify. Upon arrival, visitors receive a personalised greeting and during the simulation itself, Orange Cyberdefense can activate different storylines. Thanks to gamification in the shape of a quiz, every visitor gets actively involved.