Club Brugge - We AR Bruges
Club Brugge - We AR Bruges
Year

2021

Target audience

-

The challenge

Het 130-jarig bestaan van Club Brugge samen met de supporters vieren.

The result

Een interactieve stadswandeling waarbij wij een immersive room van 270°-projectie voorzagen.
De voetbalclub wou de supporters niet zomaar een klassieke rondleiding geven, maar wel een full blown experience. Augmented reality was hier het antwoord.
De ultieme thuismatch begon op de Grote Markt en kwam ten einde in de Club Brugge City Shop. Samen met yondr agency verzorgden we een immersive room met 270°-projecties waardoor het leek alsof je als bezoeker zelf op het veld stond.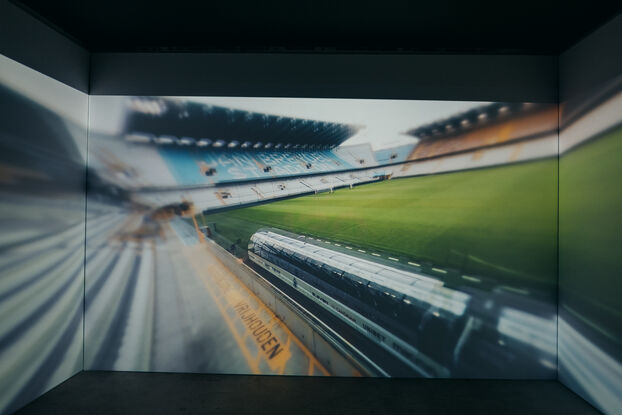 Credits foto's: yondr agency.